Ventilation sys
tem
s used in industrial plants are of two generic types. The supply
sys
tem
is used to supply air to the workplace. The exhaust sys
tem
is used to
remove any contaminants generated, by an operation, in order to maintain a healthy
working environment.
A complete ventilation programme must consider both the supply and exhaust
sys
tem
s. If the overall quantity of exhausted air from a workspace is greater than
the quantity of outside air supplied to the space, the plant interior will experience a
lower pressure than the local atmospheric pressure. This situation can lead to many
problems and is discussed more fully later on (see make-up air).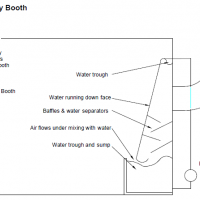 1.PNG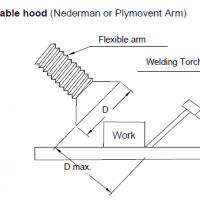 2.PNG